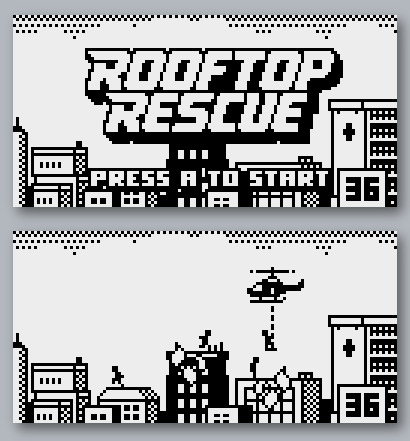 Rescue people on rooftops with helicopter and take them to hospital
Download from here https://github.com/BertVeer/Rooftop
If you don't know how to upload games to your watchX, you can check this link.
Use this library for best performance https://github.com/ahmetkcavusoglu/watchX_Arduboy2
You need ArduboyTones library to play Rooftop Rescue.
Open the Arduino IDE

Follow the steps Sketch / Include Library / Manage Libraries

Write "ArduboyTones" in the search bar.

Install the latest version.
NOTE: In-game sounds are currently unavailable. Some settings need to be configured.

All rights reserved by Arduboy
Credits https://community.arduboy.com/t/rooftop-rescue/7269